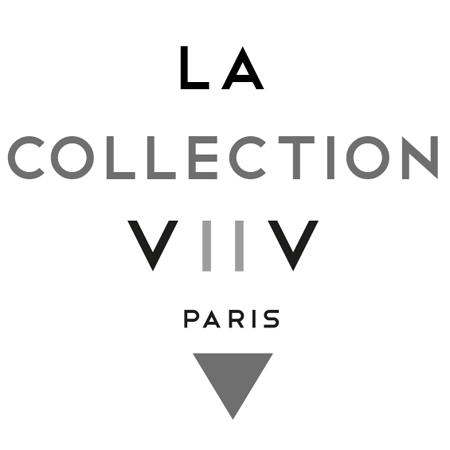 An exceptional collection 
VIIV, is a high required level signature. The jeweller works only pure material and selects extraordinary radiant diamonds. She mainly shapes a 18 carats white or yellow gold and chooses each of gemstone with utmost care.
VIIV, is a guarantee of quality. Trained in the prestigious french "Ecole Boulle" in the heart of Paris, the jeweller observes the traditional techniques and practices her art in its ancestral tradition. Her pieces are entirely handmade and they combine a classic craftsmanship and an original creativity.
VIIV, is a french brand. The Jeweller provides a selection of strictly Parisian materials and manufacturing, so that a V2V creation is the assurance of high quality jewelry and certified authenticity.
Cinq déclinaisons, cinq sensations
Cinq invitations au voyage et au rêve.
Cinq odyssées de majesté et de créativité.
Cinq sources d'expériences affectives uniques.
Cinq rencontres exclusives d'un imaginaire et d'un univers.
Parce que chaque modèle VIIV possède son identité et sa personnalité, tous suscitent des impressions singulières, des sentiments extraordinaires. Instants magiques, moments alchimiques, ce que vous ressentez pour l'une des créations de la collection ne saurait se confondre avec ce que fera jaillir en vous un autre bijou VIIV.
Ainsi, par delà l'unicité de chacune des bagues, ce dont il est question, ce qui gît au cœur de l'inspiration de la créatrice, de son ambition et de sa conception de la joaillerie, c'est l'émotion.
Celle que vous ressentez en voyant l'une des créations.
Celle qui vous traverse et se renouvelle chaque fois que vous la regardez.
Celle que vous transmettez lorsque vous l'offrez à une personne aimée.
Celle que vous lui instillez en la rattachant à un souvenir passé.
Celle qui, profondément et sincèrement, vous reflète lorsque vous la portez.